SVP, Business Development

Thursday, August 30, 2012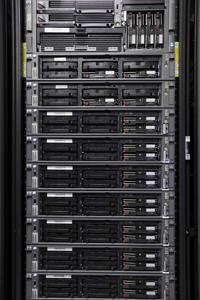 Navigating the cloud can be hectic. Not every delivery option or payment model for cloud hosting services is going to align well with business needs. As a recent Forbes article written by Ashutosh Garg and Joshua Levy of cloud marketing company BloomReach put it, prepare for storms when migrating to the cloud.
That doesn't mean that organizations can't benefit from cloud storage or other services, but organizations have to develop a clear business strategy and evaluate providers before moving critical resources. Garg and Levy identified two main areas that need to be considered: durability and availability. Organizations can add durability (protection against data loss) by leveraging solutions such as data backup. For availability, businesses must ensure they have redundancies in place to prevent a complete network failure.
"Does the shift of businesses to the cloud mean less reliability? Bottom line - we don't think so," Garg and Levy wrote. "But there are key differences. First, as more companies come to rely on the same cloud providers, it means that when there are failures, they can have increasingly broad impact on the Web, across many sites and services. Secondly, when using cloud services, you have much less internal, technical visibility and control."
For businesses, that translates to not relying entirely on one solution, especially for critical resources. Organizations should also research cloud hosting providers to understand details regarding performance and uptime guarantees.
Business leaders should pay special attention to the cloud service-level agreement, according to a recent TechTarget article. The article highlighted comments from Terri McClure, a senior analyst at Enterprise Strategy Group, who said it is important for organizations to read the fine print in their cloud contracts. For example, some providers define "downtime" as being unable to access applications for more than 10 minutes, which means nine-minute outages would not be counted against the vendor's 99 percent uptime guarantee.